Volume Discounts
Save 5% when ordering 24 or more pieces of the same product
Save 10% when ordering 50 or more pieces of the same product
Save 20% when ordering 100 or more pieces of the same product
*Discounted pricing reflected in cart
*All wood components are unfinished. Learn more about wood types or request a quote.
When building a dining chair to accompany your farm style table it is essential to find the perfect leg to compliment the country theme. A leg that is too intricate will take away from the true country feel of the design. Yet a leg too simple may subdue the effect, leaving the space empty. The Eaton Chair Leg, however, is the perfect combination of simple and stylish to accent a farm table with ease.
Standing at 17" tall, the Eaton Chair Leg allows for optimal seating height. It is 2" wide providing strength but not overpowering the design. It features stylish turnings just below the top block as well as at the bottom portion of the piece. The leg is gently tapered with a delicate, yet distinct foot. Use it on your next chair or bench project for a beautiful country look.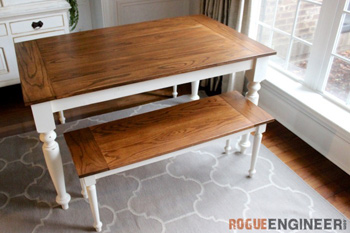 After you select your preferred wood species, this piece will be sanded at 150 grit and ready for finishing. Simply match your current chair or furniture for a flawless finish. You can also make a complementary set by pairing this leg with the English Country Dining Table Leg (Part #1014)!