Volume Discounts
Save 5% when ordering 24 or more pieces of the same product
Save 10% when ordering 50 or more pieces of the same product
Save 20% when ordering 100 or more pieces of the same product
*Discounted pricing reflected in cart
*All wood components are unfinished. Learn more about wood types or request a quote.
The straight, square profile of the Mission Pedestal center instantly adds a contemporary feel to your table design. When combined with the Mission Pedestal Feet (Part #1171), the kit is a perfect combination of structure and style for a modern pedestal table. The size of the base is 24" x 7". When paired with the mission feet it reaches a height of 25" and width 32". You can choose to order these pieces separately or as the complete Mission Pedestal Base Kit (Part #1172), which will feature this base and four matching feet ready to be assembled. If you would like for you table to be standard dining table height you can also order our Pedestal Kit Extender (Part #90020) to give you the extra height you need.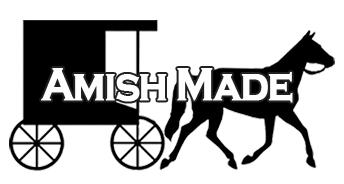 This part is specifically designed and milled to fit with the Mission Pedestal Feet. Other pedestal feet are not made to fit this center.
2022-02-08

Material: Red Oak

I am refinishing an oak table for a ninety-five year old friend. Her parents bought it used in nineteen twenty-five. The pedestal had been cut down to make a play table for her children in the sixties. You guys had the seven inch square pedestal that I needed to return it to it's original height. The product fit like a prom dress! Thanks