Traditional Trestle Table Base
Volume Discounts
Save 5% when ordering 24 or more pieces of the same product
Save 10% when ordering 50 or more pieces of the same product
Save 20% when ordering 100 or more pieces of the same product
*Discounted pricing reflected in cart
*All wood components are unfinished. Learn more about wood types or request a quote.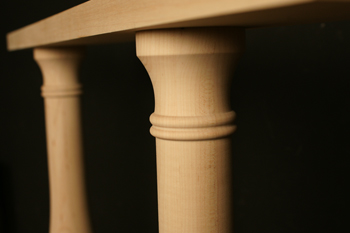 Imagine your dream dining table. Imagine the smooth natural wood and the strong sturdy base. Imagine a trestle base featuring intricate detail and flawless design. This table can be yours!
The Traditional Trestle Table Base was created to offer you the table of your dreams. It consists of four parts that are quick and easy to assemble: the base, two pillars and the top. The sturdy base is made of 100% wood, adding unmatched value and strength to your project.
The base also acts as the ideal support for the two handcrafted pillars. These two stunning posts complement anything from a traditional to a transitional home. They feature sleek curves and subtle detail that make this a versatile design! Attach them to the base using the pre-installed metal bolt. Match up the bolts to the pre-drilled holes in the base for a perfect fit!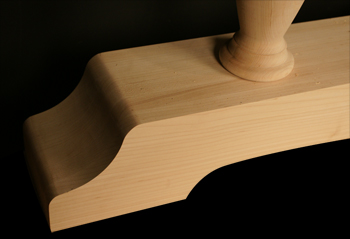 Once the pillars are in place, the top of this beautiful table base can be added. The top features counter-sunk holes which will accept the small hanger bolts that are already installed in the tops of the pillars. The included nuts and washers can be added for a solid and complete fit. The final product will have a 29" height, 5" width and 35 1/2" length. Choose from a variety of wood species and customize the piece to match your décor.
2023-07-28

Material: White Oak

Very well made. The sanding was excellent We can wait to stain it!

2021-07-10

Material: Soft Maple (paintgrade)

The legs are beautiful. I have yet to paint them. Your failure to suggest installation instructions is disappointing.