Volume Discounts
Save 5% when ordering 24 or more pieces of the same product
Save 10% when ordering 50 or more pieces of the same product
Save 20% when ordering 100 or more pieces of the same product
*Discounted pricing reflected in cart
*All wood components are unfinished. Learn more about wood types or request a quote.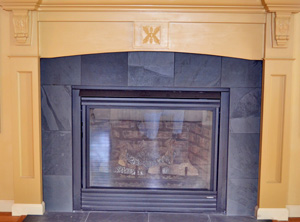 Wood carvings with acanthus leaves are a great addition to kitchen cabinets and wine cellars. By combining different types of wood carvings you can come up with designs that are uniquely yours. Consider adding our 5" x 5" Square Acanthus Applique to your home décor. This beautiful, hand carved piece uses four large acanthus leaves to frame two smaller acanthus leaves in the center. A small square rim nicely outlines the detailed carving. It can easily add elements of sophistication to any style. Use on mantels, cabinet ends or doors to instantly enhance the look of any woodwork. The back of the medallion is perfectly flat with no mounting hardware, as it is best installed using adhesive. This item is available in 5 different wood types.
2022-09-22

Material: Red Oak

Really added a special touch to my project. I'd purchased inlay from them and this piece was a perfect touch.