Volume Discounts
Save 5% when ordering 24 or more pieces of the same product
Save 10% when ordering 50 or more pieces of the same product
Save 20% when ordering 100 or more pieces of the same product
*Discounted pricing reflected in cart
*All wood components are unfinished. Learn more about wood types or request a quote.
The Barcelona Mission Corbel features recessed faces and outlined edges. Measuring 10 ½" tall and 3" deep, this narrow corbel adds dimension and character to your home.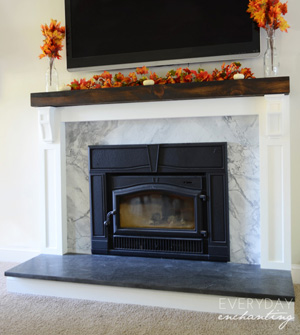 This item features the simple, straightforward design of our Mission style products. The front of this corbel has both a flat, rectangular face, and a curved side that subtly tapers toward the bottom edge. Its clean shape is defined by the outlining along its edges and corners, underscored by areas of recessed carving.
These bold, clean details work well in both contemporary and rustic spaces, as the lack of ornamentation helps the Barcelona Mission Corbel complement a wide range of styles. It is the perfect addition to a mission or shaker style home.
The corbel measures 10 ½" x 4 ½" x 3". While it is one of our smallest Mission Corbels, it is one of our most versatile. This corbel can accent small shelves, bookcases, range hoods, mantelpieces, and beyond, as the modest size gives it a variety of creative applications. In fact, many customers have turned our small corbels into decorative pieces or bookends. Let your creativity shine with the Barcelona Mission Corbel!
The Barcelona Mission Corbel features vertically-mounted keyhole openings on its back for easy mounting. It is available in nine wood types, including a paint grade wood. This product is sanded to 150 grit and ready to finish.
Are you looking for a similar item in a different size or design? Please click the "Related Items" tab above to view similar products.
To see more measurement details for this item, click on the "CAD Drawings" tab above. You can also drag and drop the files into your own CAD program for realistic drawings of your finished project!
Need more ideas for application? Visit our blog to see this product in action!
---
Corbels create instant beauty and sophistication in any space. In practical uses, they provide support for countertops, shelves, and more while elegantly transforming the look of your home. Our wood corbels showcase the grain and color of wood, resembling beautiful pieces of art. Furthermore, the selection between intricately carved or simply designed corbels can dramatically alter the atmosphere of a room. Osborne Wood Products produces our world-class corbels in many different styles, materials, and sizes to meet your design needs.
When placing corbels beneath a countertop, focus on the depth of the corbel. Corbels supporting a countertop should measure at least ½ of the overhang's depth. However, these corbels gain visual appeal with larger dimensions. Corbels that measure ⅔ or ¾ of the overhang's depth provide both better looks and extra support. For example, a countertop with a 12 inch overhang requires supporting corbels that are at least 6 inches deep, but feel free to use 8 inch or 9 inch corbels to enhance the countertop's appearance.
Corbels used to brace shelves must measure at least ⅔ of the shelf's depth in order to properly support the shelf. However, it is recommended to support a shelf with corbels measuring ¾ of the shelf's depth, as this creates better support and visual appeal. For example, a shelf that is 12 inches deep requires supporting corbels that are at least 8 inches deep, but 9 inch corbels provide better looks and support. Check out our blog for more information on how to install corbels.
View our full line of corbels here.
Reviews
You must be logged in and have previously purchased this product in order to leave a review.